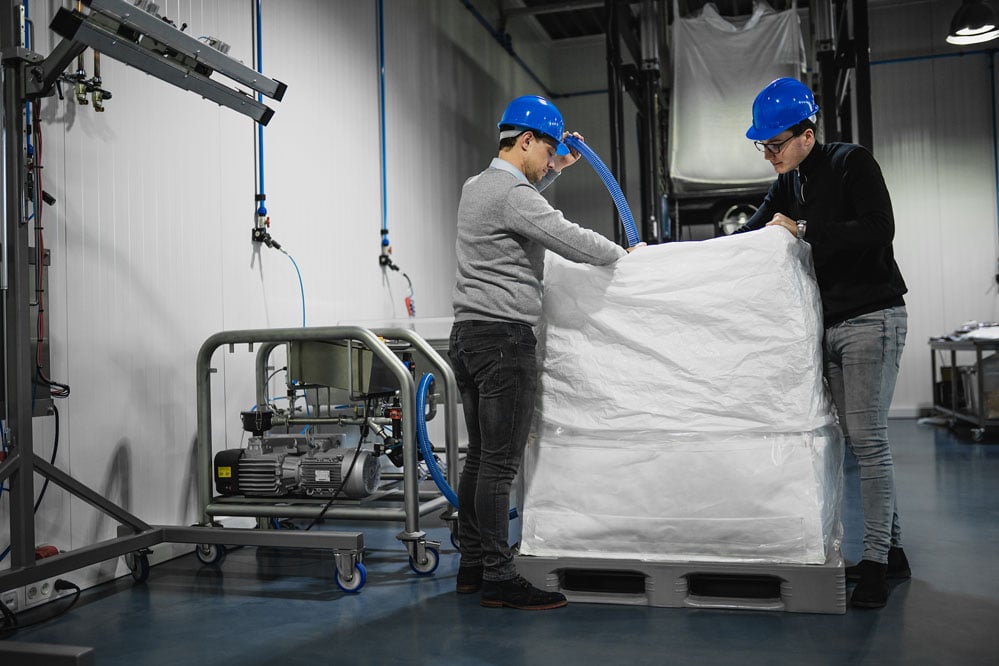 What makes a partner in packaging great instead of just good? At Masterpack, we have built our solutions around the needs and wishes of our clients. We offer an all-in-one service, being mindful of not only your product and its package, but also other factors. Learn more about why you should choose Masterpack as a valuable partner to keep your products safe!
1. We are better for your product
With our tailor-made solutions, such as Modified Atmosphere, we are able to keep the quality and freshness of your product high for a longer period of time. Modified Atmosphere protects the product, keeping it fresh for as long as possible without losing its taste or color. Shelf life is prolonged and Modified Atmosphere keeps your products safe from pests and contamination, without adding pesticides or harmful products.
2. We are better for the environment
We are working towards less waste - not only in terms of food, but also when it comes to packaging materials. Sustainability is one of our key concerns in all we do. With Modified Atmosphere, the shelf life of products is prolonged. This means less food waste in the supply chain, all without the use of chemicals. Modified Atmosphere is solely based on changing the composition of gasses inside the packaging, without adding any harmful products. Additionally, our Sensor Spot technology makes it possible to check the conditions inside the packaging without making an opening in it, protecting the product and leaving the packaging material intact at the same time. Last but not least, our big bags/FIBCs are mostly recyclable. Read more about them in our blog.
3. From certifications to Cleanrooms: we've got it covered
The safety and quality of your products is our main concern. That's why we work in state-of-the-art clean rooms with the corresponding certification: Class 10,000 for liner production and Class 100,000 FIBC confection. Additionally, we have fully integrated production facilities and secluded loading and packaging areas for optimal safety measures. Our certifications in a nutshell:
ISO 9001, ISO 14000, ISO 22000
BRC, AIB
GMP, HACCP, HALAL
SA8000, SEDEX
Class 10,000 liner production
Class 100,000 FIBC confection
4. We are experienced
Did you know that Masterpack Group has over a century of experience in the field of packaging? We have learned more and more and developed our business over time. We are also operating worldwide, broadening not only our horizons but also our knowledge and techniques. From Thailand, China, Bangladesh and The Netherlands, clients worldwide have experienced firsthand the strengths of Masterpack as a partner in packaging.
5. We will be even better tomorrow
Still, we believe we can do even better. That's why we don't stop innovating and improving our current techniques and products. With our in-house development and our new research and development center, we are developing even better solutions to fit your needs.
How can we help?
Of course, there are many more reasons to choose Masterpack. With our tailor-made solutions, we believe we can add and maximize value for all of our clients. Tell us what you need: get in touch with our experts!