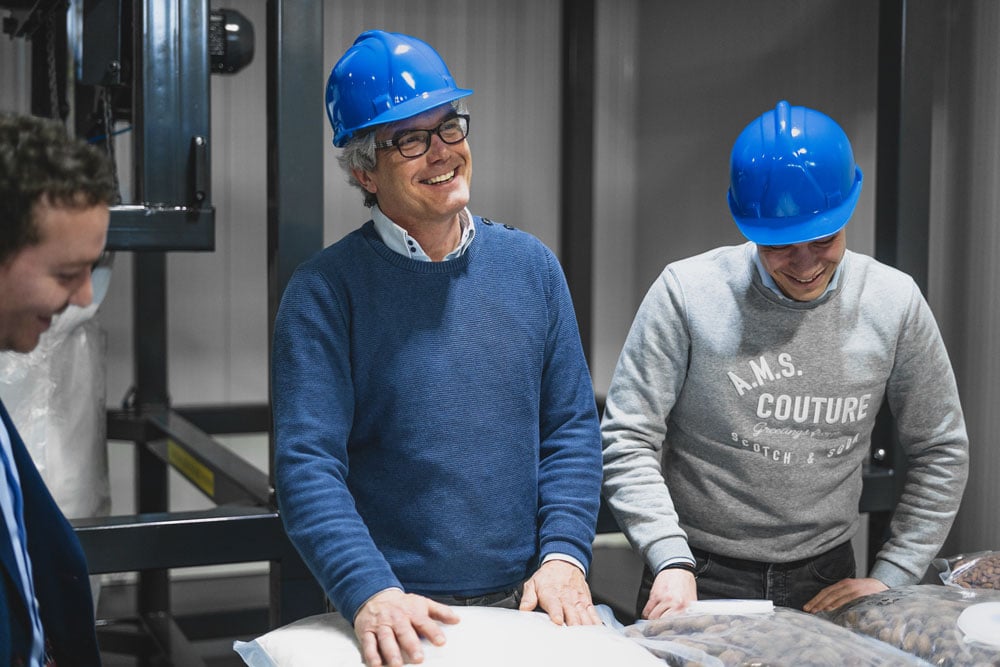 Almost every industry imaginable has changed tremendously over the course of time. At Masterpack, we have not only adapted to the evolving needs of our clients - we also tried to improve and innovate to exceed expectations. And we have been doing so for quite some time.
How it all started
Masterpack Group was born from Winza Products BV, a packaging company in Enschede, The Netherlands, which was founded in the early twenties of the last century by the de Winter family. This company began the long journey ahead by trading in jute sacks in the Dutch home market. Over time, the jute was replaced by synthetic woven materials that were mainly sourced outside of Europe, e.g. in Asia, adapting to changing needs and technologies in the market.
Ever evolving
Now, under the fourth generation of the founding family de Winter, the company has not only expanded internationally but has also developed and grown to serve more markets. As a producer and supplier of innovative packaging solutions, we serve many industrial and consumer markets. We have proudly evolved from a good old fashioned trading company to a leading, innovative, global player in the field of packaging solutions. With a great network of partner suppliers and customers all over the world, Masterpack is part of something big - with all the benefits for its' clients.
Prepared for the future
But let's not just look back. Masterpack and Winza value the future more than anything, and know this starts with sustainability. Taking care of the next generation not only prepares the company for a better future but also helps employees and the environment. We have been and will keep on developing better products and technologies for a better tomorrow. Apart from working towards a more sustainable future, we also work towards a more successful future for our clients. In all we do, we keep these components in mind, producing and delivering packaging solutions that benefit the whole supply chain.
Want to work with the most experienced partner in packaging? Reach out to our experts - we are happy to help, or read more about our solutions in our blog.