We've got gold! We're proud to announce that we have won 'De Gouden Noot' award with our sustainable packaging solution: Modified Atmosphere Technology!
Packaging Innovation Contest De Gouden Noot ("The Golden Walnut") has developed into the world's most competitive packaging contest. With De Gouden Noot, NVC Netherlands Packaging Centre stimulates 'holistic' innovation in packaged products and packaging.

Modified Atmosphere Technology
A core challenge to the packaging world is to keep track of what we are doing: where and when the process of packaging takes place, as well as the consumption and the disposal of the emptied packs. This innovation embarks on using ICT and the appropriate packaging materials, dramatically lowering the food waste and possibly also improve responsible Collect-Control and Backend-processing in the world's supply chains.
High-quality foodstuffs maintain their quality longest under extremely low oxygen levels. Our FIBC extends the shelf life from months to years. The innovation consists of a connection 'MA Valve 125' that is sealed into the airtight inner bag. The Sensor Valve can be attached to this connection, monitoring oxygen, temperature and humidity.
Previously, the oxygen level was measured with a needle. This required a lot of manual work and brought with it a high risk of contamination because the new liner pricked directly into the product. With our new connection and sensor, measurements are done continuously without having to puncture the FIBC.
Read more
on the website of our partner Somsix.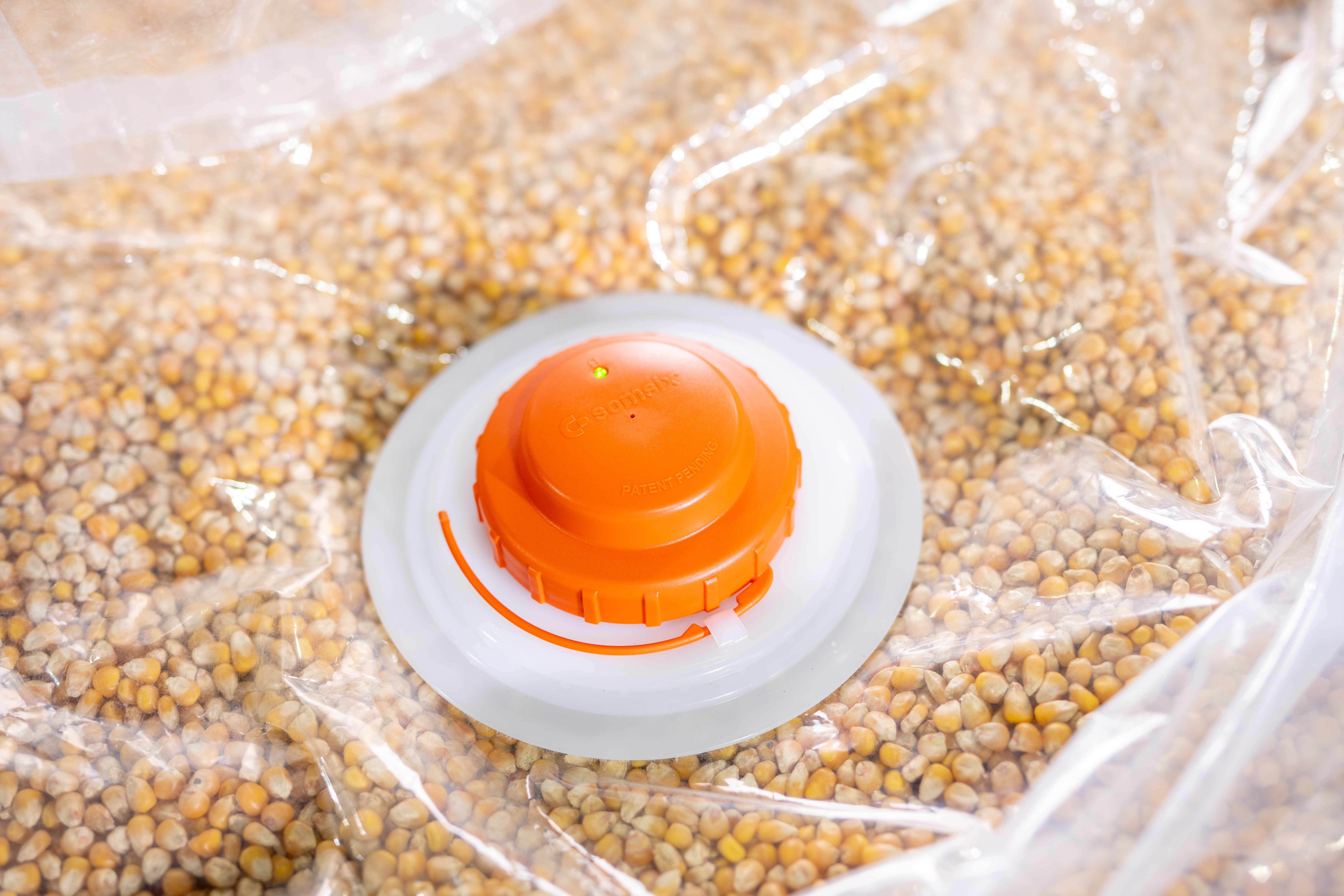 About the competition
The competition
gets its name from the unique trophy containing a solid gold walnut, symbol of sustainable, effective and innovative packaging.
The Packaging Innovation contest had no subcategories; all entries will be assessed in their entirety on their overall innovativeness. The judging has taken place in two rounds. The jury is independent and its members cover all aspects of packaging.
The last jury round - with only 10 candidates left - took place in the A'DAM tower in Amsterdam yesterday. This is where Tim de Winter and Ewoud Overduin received the prize. And now, we've got that solid gold walnut in our HQ in Enschede!
Read more about the competition on the NVC website or contact us!