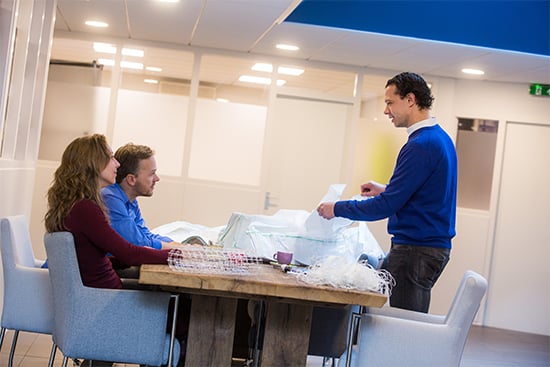 Sometimes, change is good. In optimizing your business or supply chain, it is even inevitable. When the time comes to switch between Big Bag suppliers, it is important to determine the challenges beforehand to minimize any risks.
Challenges in change-management
Changing suppliers in any part of your production process is a tricky business, and your packaging supplier is no exception. For a smooth transition, proactively managing your supply chain is key.
Research has shown that organizations who proactively manage supply chain risks spend up to 50% less on managing disruptions.
So what are the risks that you need to keep in mind? They go beyond internal implications. Switching FIBC suppliers could also have an impact on other suppliers you work with to get your product to your end consumer.
Changing for success
Apart from disrupting your production process, affecting your customers and ultimately your revenue, there are other risks to changing Big Bag suppliers. Keep in mind that poor change management could retain you from reaching your objectives:
Expenses will not be reduced
Lost investments made in the project and lost opportunities to have invested in other projects
Efficiencies are not gained
Masterpack: more than a safe bet
Whether you are switching suppliers or are new to the world of packaging solutions, Masterpack makes sure that there will be a smooth transition or implementation of our partnership. In our research and development center, it is even possible to test which one of our products best suits your needs, without interrupting your production process. Want to learn more? We are more than happy to tell you all about it. Get in touch with our experts!