Maintaining the quality of almonds during long-term storage in ambient conditions is a challenge in emerging export markets all over the globe. Varying temperatures and relative humidities, depending on the location and season have a negative impact on shelf life in fresh products such as almonds, who can have a long shelf life, if properly handled.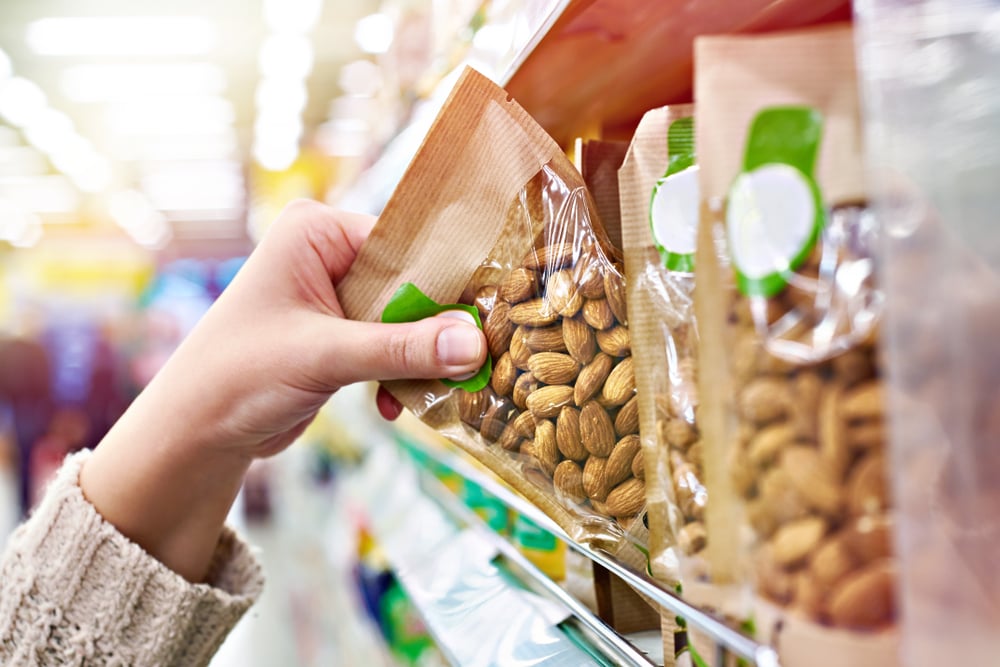 What causes quality changes in almonds?
Fresh almonds are living organisms in which respiration and other biochemical processes continue to take place before they are processed. Shelf life and quality of the almonds are controlled and influenced by three general factors:
Product characteristics

The environment during distribution and storage

Packaging
Respiration is the predominant process for almonds to acquire the needed energy for their maintanance. Almonds contain about 49% oil. Due to their high levels of unsaturated fatty acids, almonds are prone to lipid oxidation, especially when exposed to high temperatures or a high-oxygen environment. Lipid oxidation can result in change of flavour, nutrient value and color also referred to as rancidity.
Modified Atmosphere Packaging
Several studies have shown that the shelf-life of various forms of almonds can significantly increase when they are packed in Big Bags under optimal atmospheric conditions:
A long-term-storage study evaluated the shelf-life quality of almonds — raw kernels, blanched kernels, and blanched-sliced kernels — stored for at least 18 months in ambient and controlled (including abusive) conditions, which proved that Modified Atmosphere Packaging helps to preserve the quality (Journal of Food Science, 2012)
U.S. Army Natick researchers conducted a shelf study proved that various almond forms (raw, roasted, blanched, sliced) can have a three-year shelf life if they are packed in optimal packages with lowered oxygen levels.
Masterpack and Modified Atmosphere
Masterpack is the leading expert in innovative packaging solutions. Masterpack Group has a unique fully integrated solution to create Modified- or Controlled Atmosphere in Big Bags. This technique provides increased protection and extended shelf life of your products, decreasing waste and loss of product and improving the quality of your products. For more information, visit www.masterpackgroup.com.

Sources
Long-term storage study of raw and blanched almonds - College of Bioscience and Biotechnology, Fuzhou University and University of Minnesota, USA, July 2014

Effect of packaging on shelf life of almond kernels - International Journal of Agriculture and Crop Sciences, January 2013

Almond shelf life factors - ABC Technical Summary, July 2014.
Long-term storage study of raw and blanched almonds - ABC research highlight, October 2012

Quality evaluation of raw ground almond kernels (Prunus dulcis): Effect of active and modified atmosphere packaging, container oxygen barrier and storage conditions - Innovative Food Science & Emerging Technologies, October 2009